Under the circumstances brought on by the global pandemic, in quarantine atmosphere, at XD design centre Ksajpa in the midst of the woods we've created the new SS/21 collection.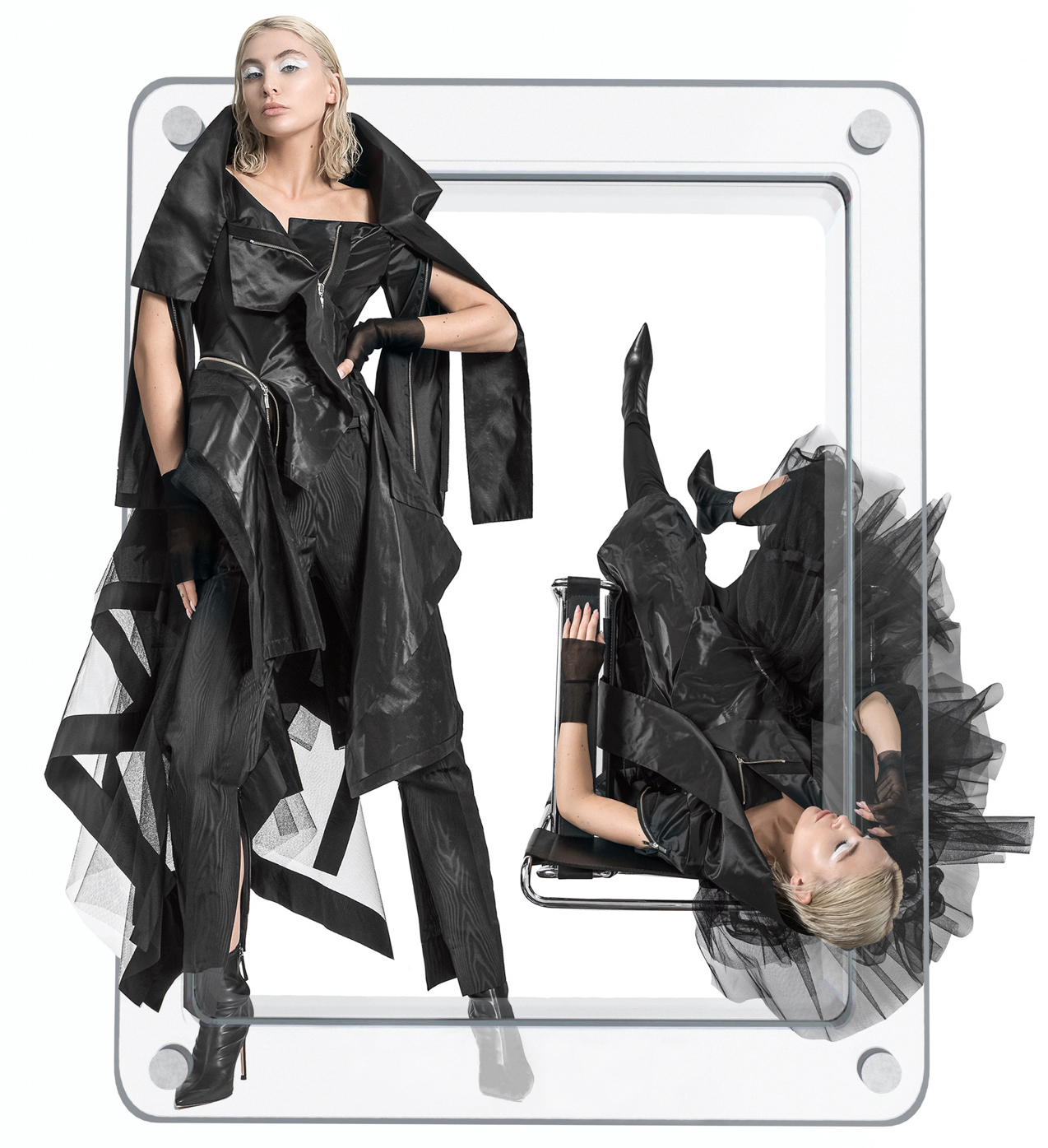 The main inspiration as well as the guidelines for this collection are based on (re)discovering human needs adjusted to this new situation. By accentuating the social aspect of human nature, the emphasis is placed on psychological need we have for new clothing combinations. This need is determined by humans as social beings.
Second main trait of the collection is facing the current problematic of human destruction of the planet Earth, within every area, and especially within the fashion industry. We're raising the question of creative fulfilment and we aim to exude an optimistic attitude whilst remaining accordant with preservation methods for sustainable environment. These categories can be reciprocally supportive only if we, as social beings, take it upon ourselves.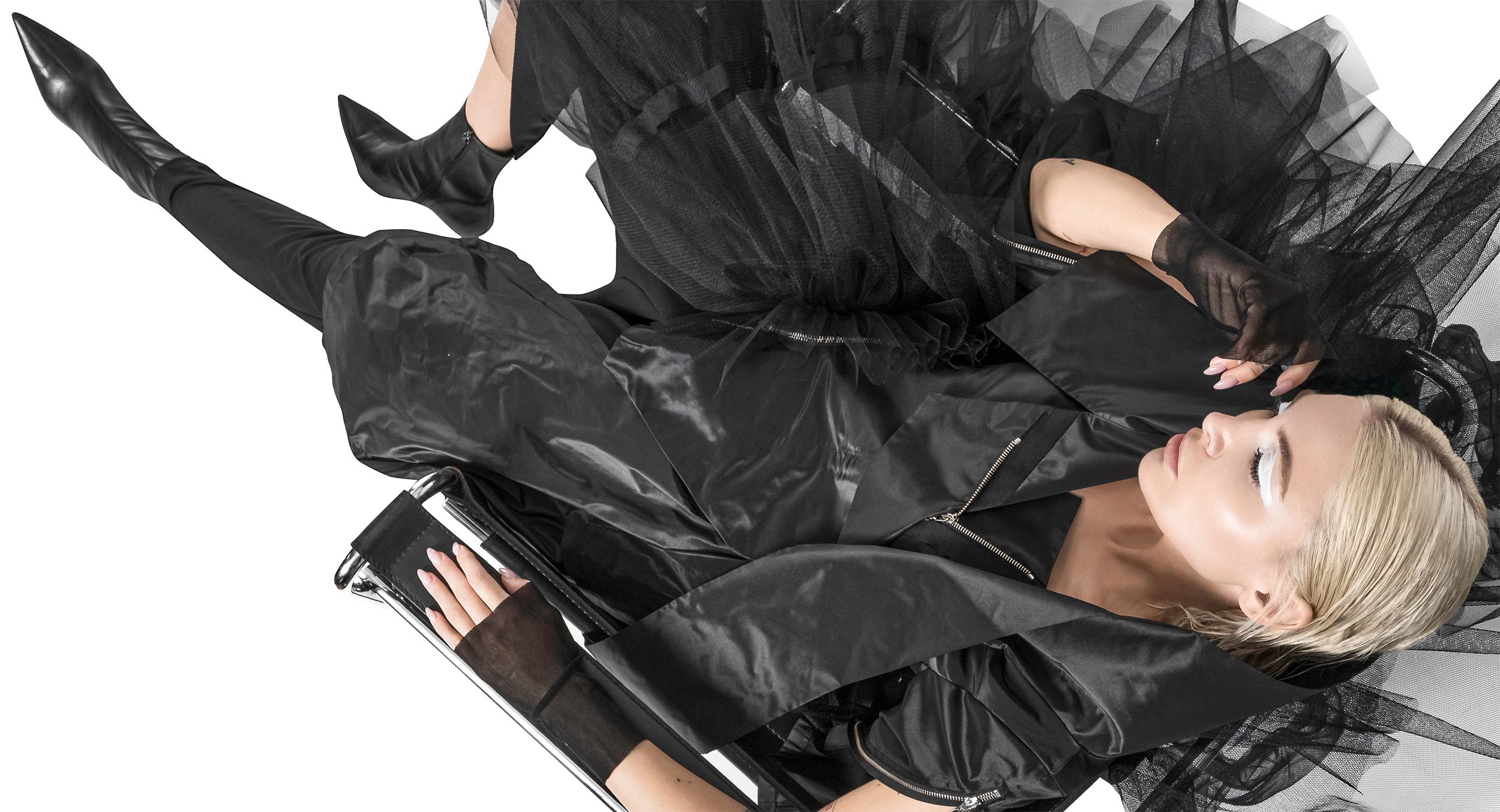 With sustainability in mind, we've selected the highest quality fabrics from XD storage and designed new, interesting garments which fit in perfectly with timeless pieces from our previous collections.
Base, quality fabrics like cotton, viscose and elastane thus compose most of the collection. A special novelty is a futuristic fabric with technical attributes for water, bacteria and virus repulsion that has taken the form of a rain-proof trench coat. A number of new fabrics are also represented in the collection, as a result of recycling production and organic yarn cultivation.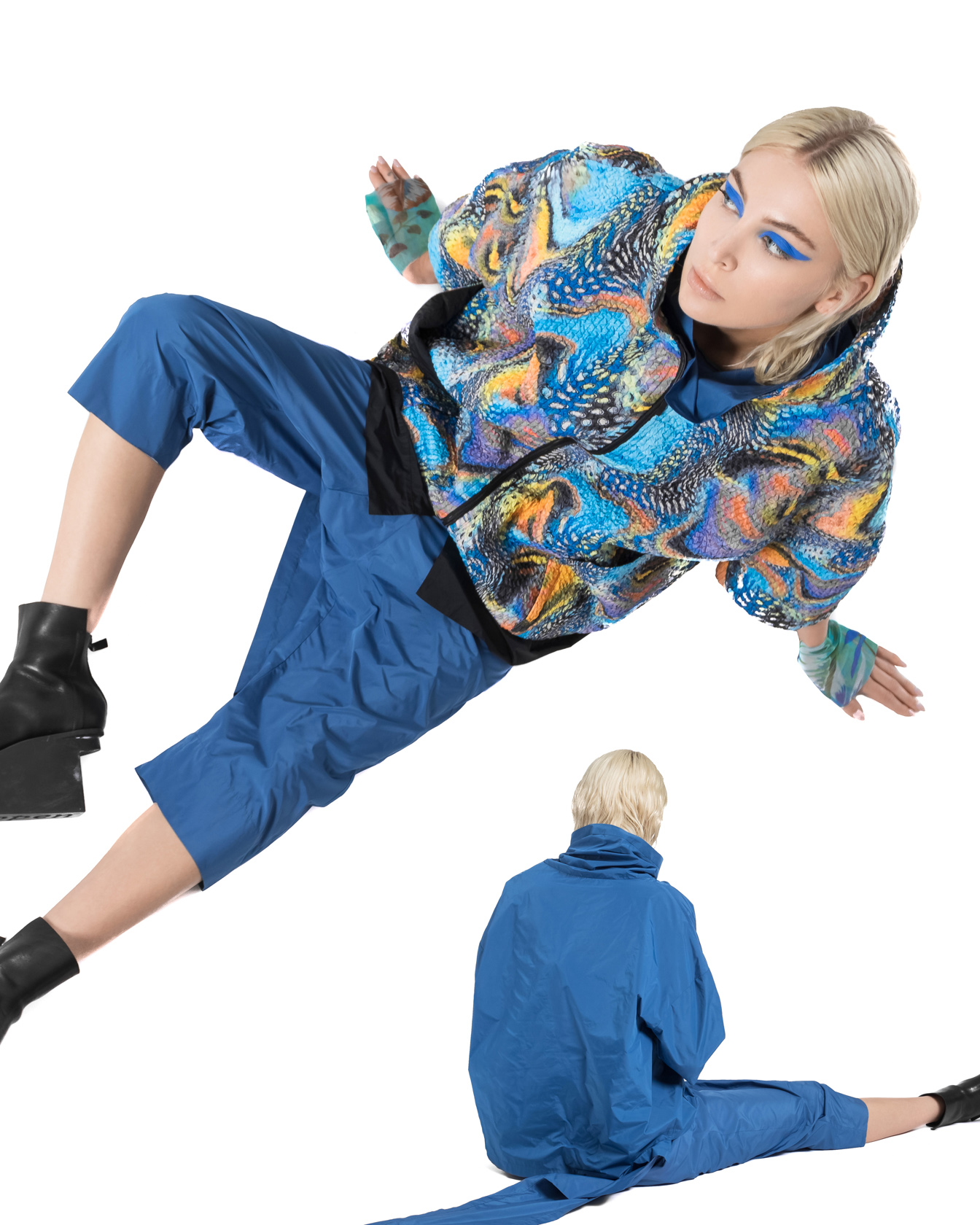 Another novelty that we've implemented is a result of exploration of the creative possibilities of screen printing. Prints of very interesting artistic, graphic and abstract style were made. Each piece is handcrafted and holds the right to a limited number of imprints, hence becoming unique in its own way. Under the sway of sustainable movement, we've experimented with garments from our previous collections' archives, creating new solutions via upcycling. We're moving in the same direction by applying the fabric-screen print combination, which is a new production technology.
A part of the new collection leans onto the recognizable XD edgy style, with lots of metal zippers that shape different silhouettes, creating the impressions of fullness and emptiness. Asymmetric lineaments with interesting pocket placements create a style image of femininity and impertinence. We've also added prints to shirts, and designed them as a graphic play of XD logo, only within the classical screen printing production.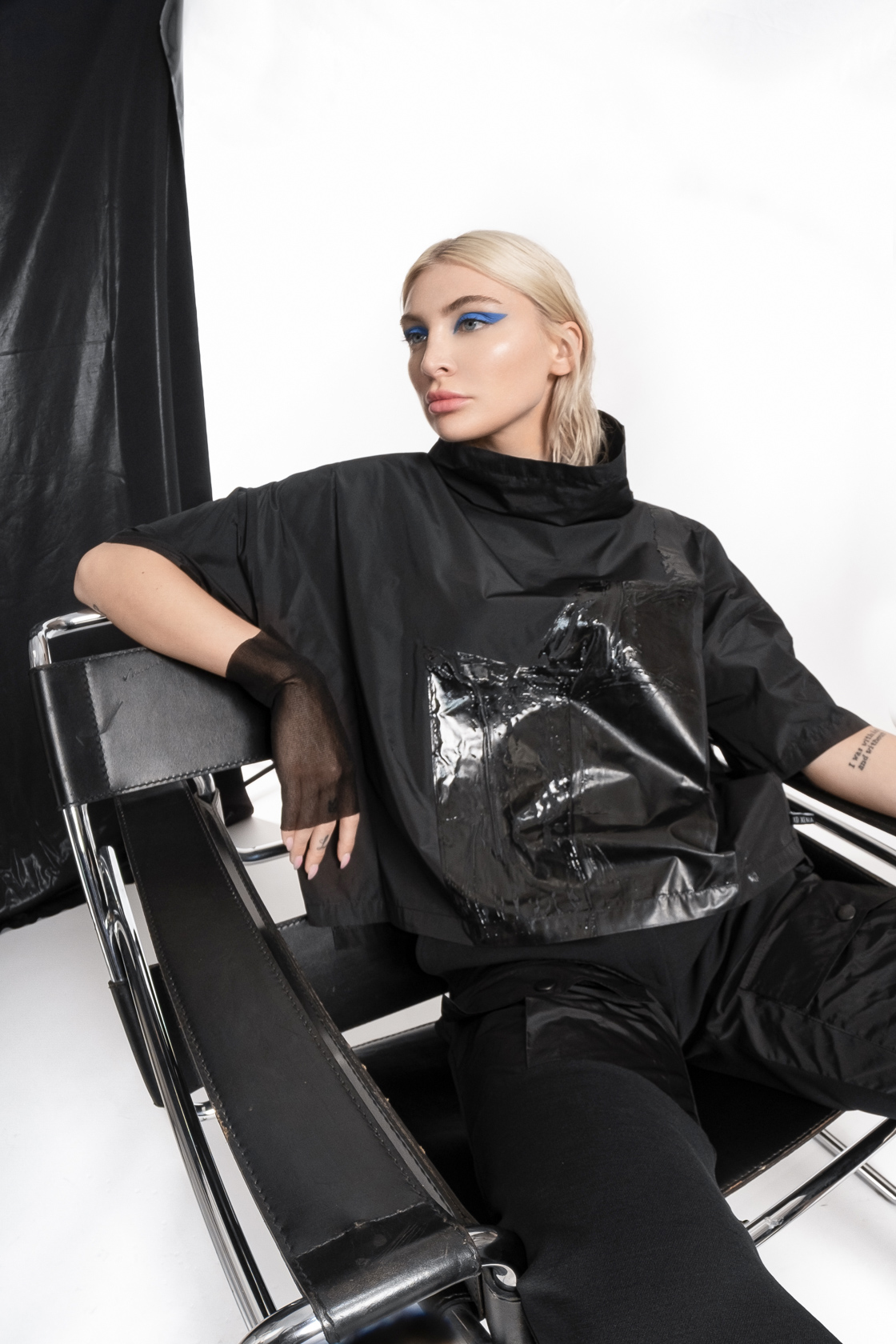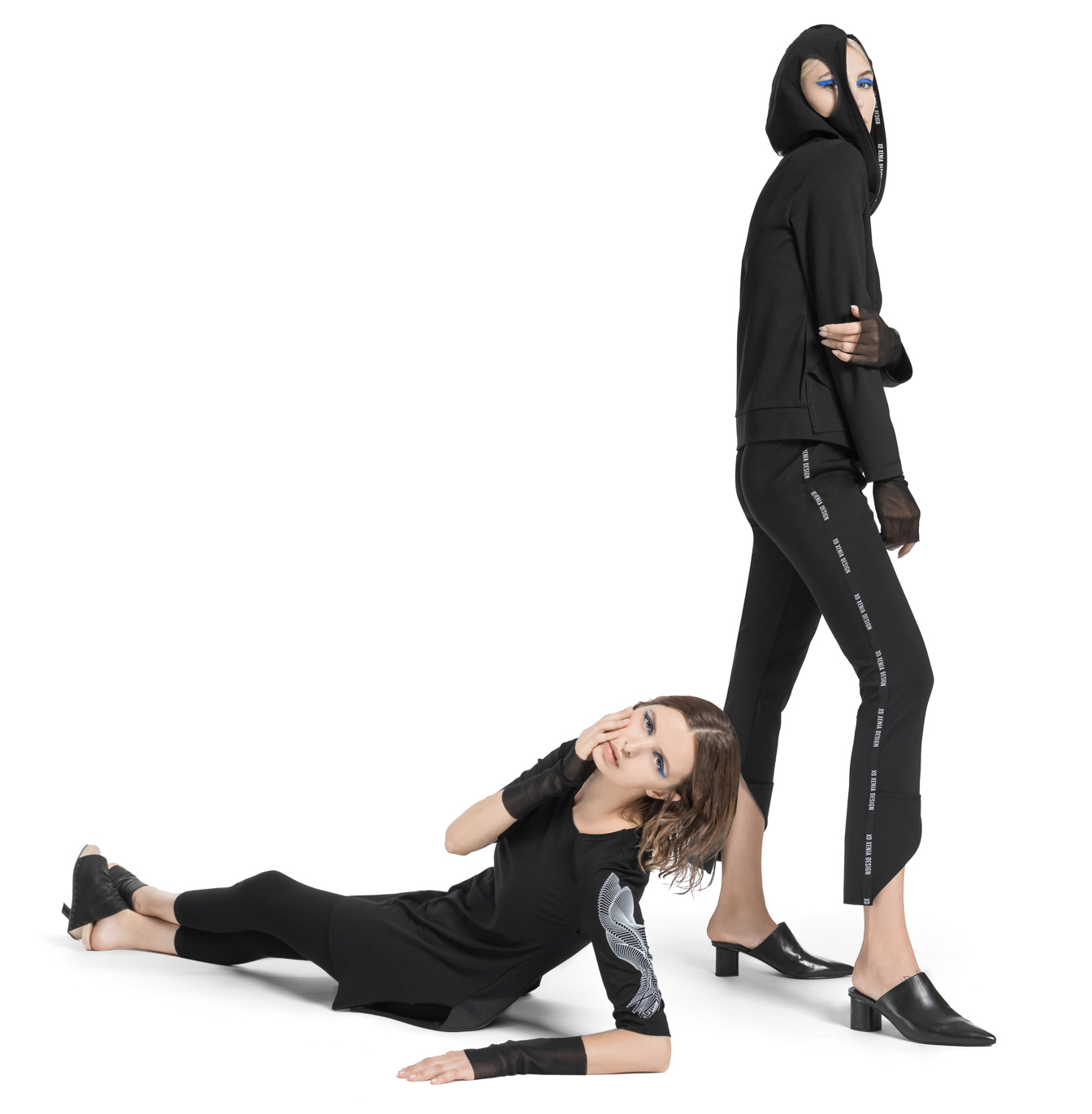 A singular garment with ruminative design like the XD jacket envelops several different styles. The goal is to lessen the number of garments in the collection, to refine them, and to raise awareness about the frequent tendency of unnecessary accumulation of clothes. Asymmetrically shaped jacket dominates the recognizable XDdimension – it's possible to add and subtract specific parts and to reconnect them with metallic zippers as if they were pieces of a puzzle. This way the psychological need for always new clothing items remains indulged, whilst there is also the option of recombining the items with the ones from previous seasons.
Total Black Look, the XD signature look, permeates the entire collection. Still, adding a splash of colour such as baby blue, neon yellow and white shatters the monotony – and allows lighter shades of summer to emerge at the surface.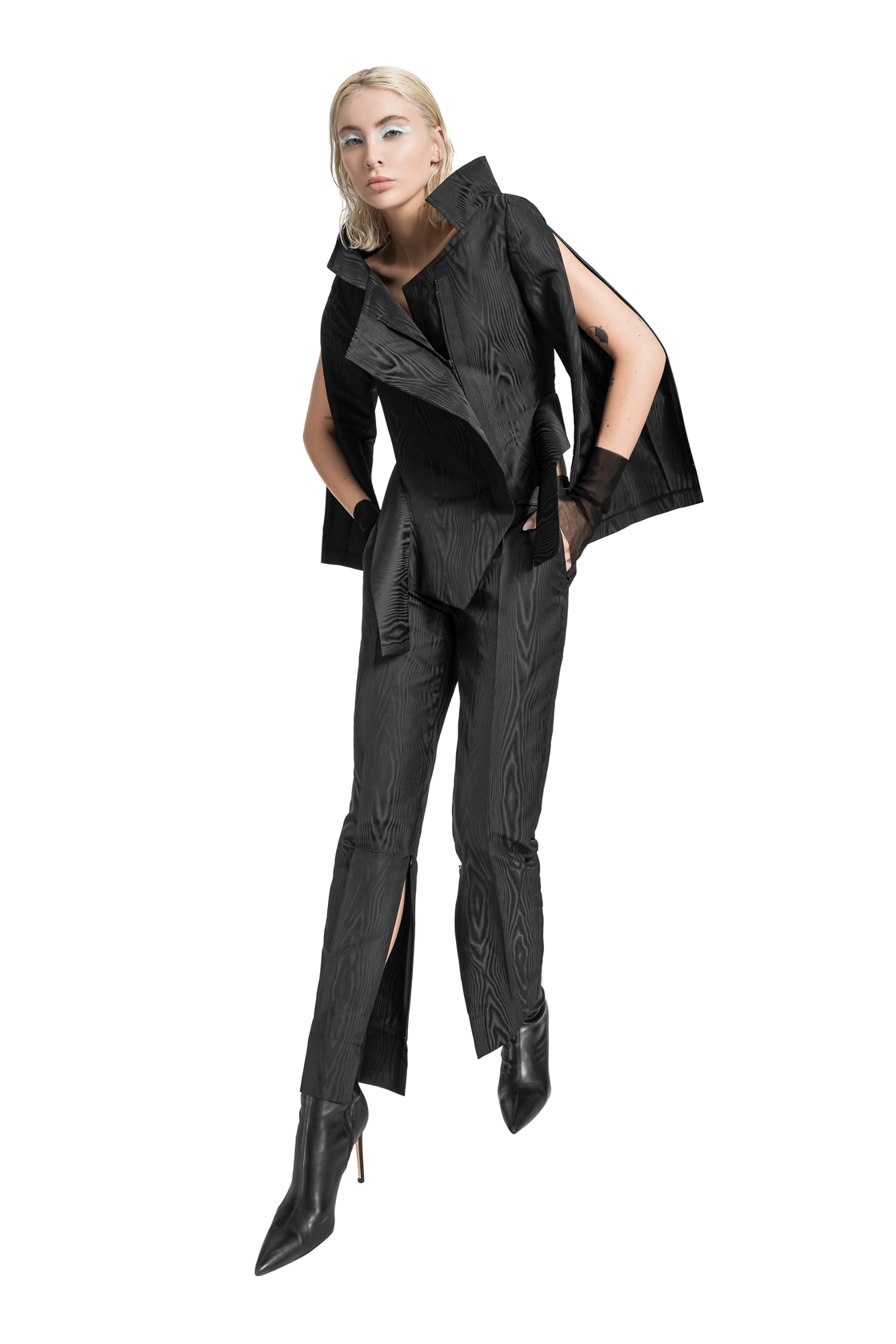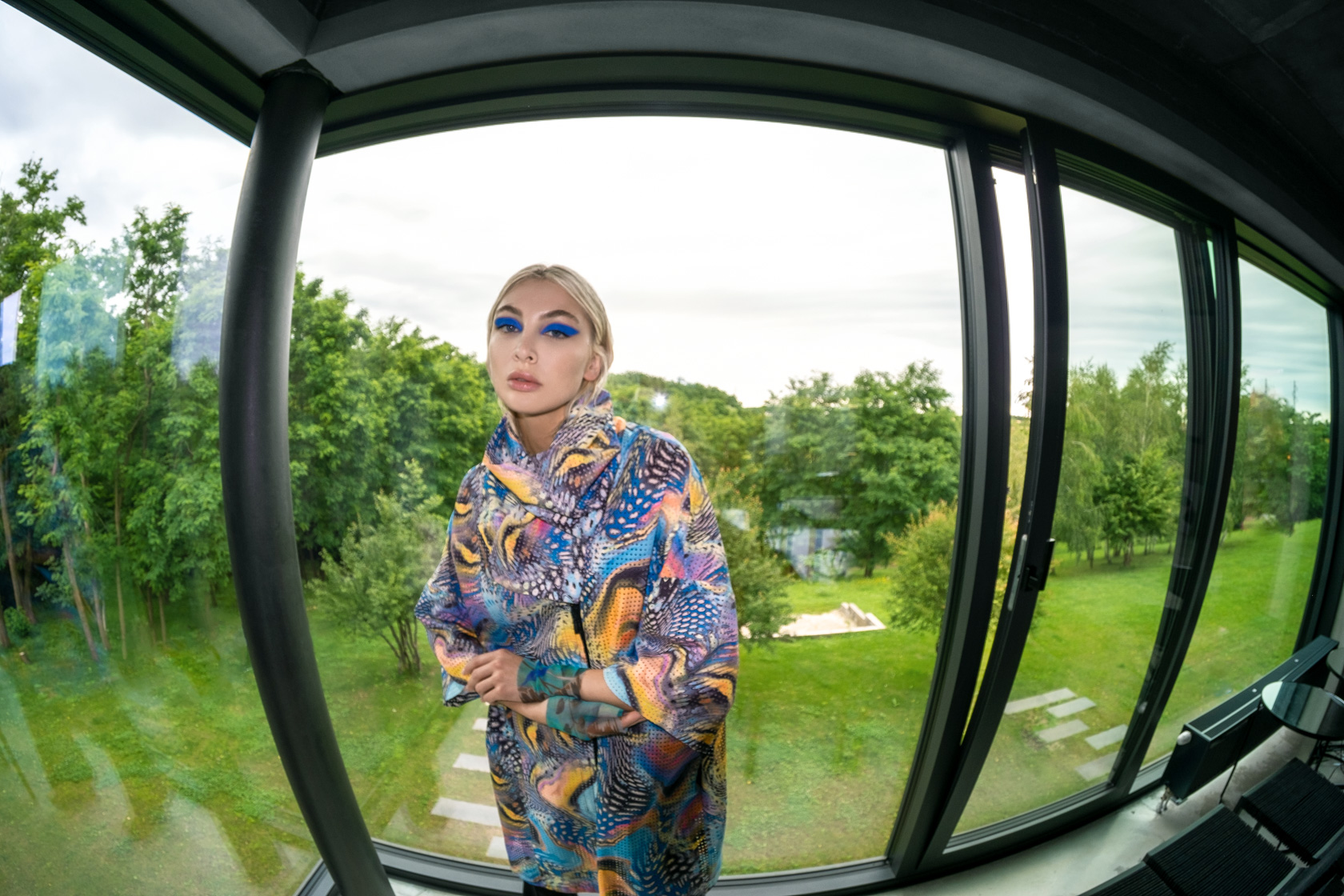 A special addition is our new capsule collection XDperformance, which serves as a sort of supplement for a sporty look that's easily interpolated into every outfit. Designed with various applications in mind: from yoga, exercise and jogging to creating informal, casual outfits – when paired with other garments from the collection. A hoodie paired with lace skirt thus becomes a new XD outfit.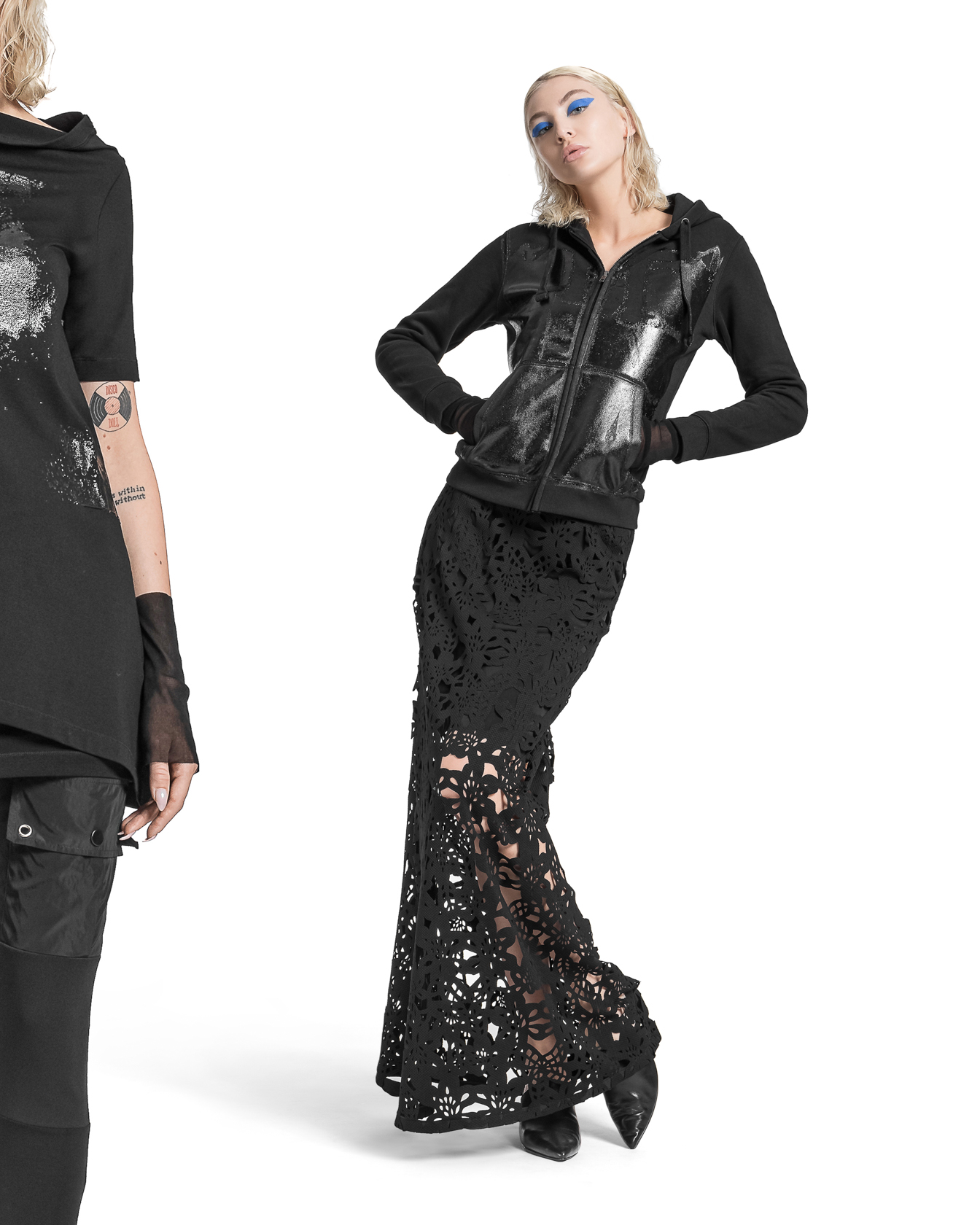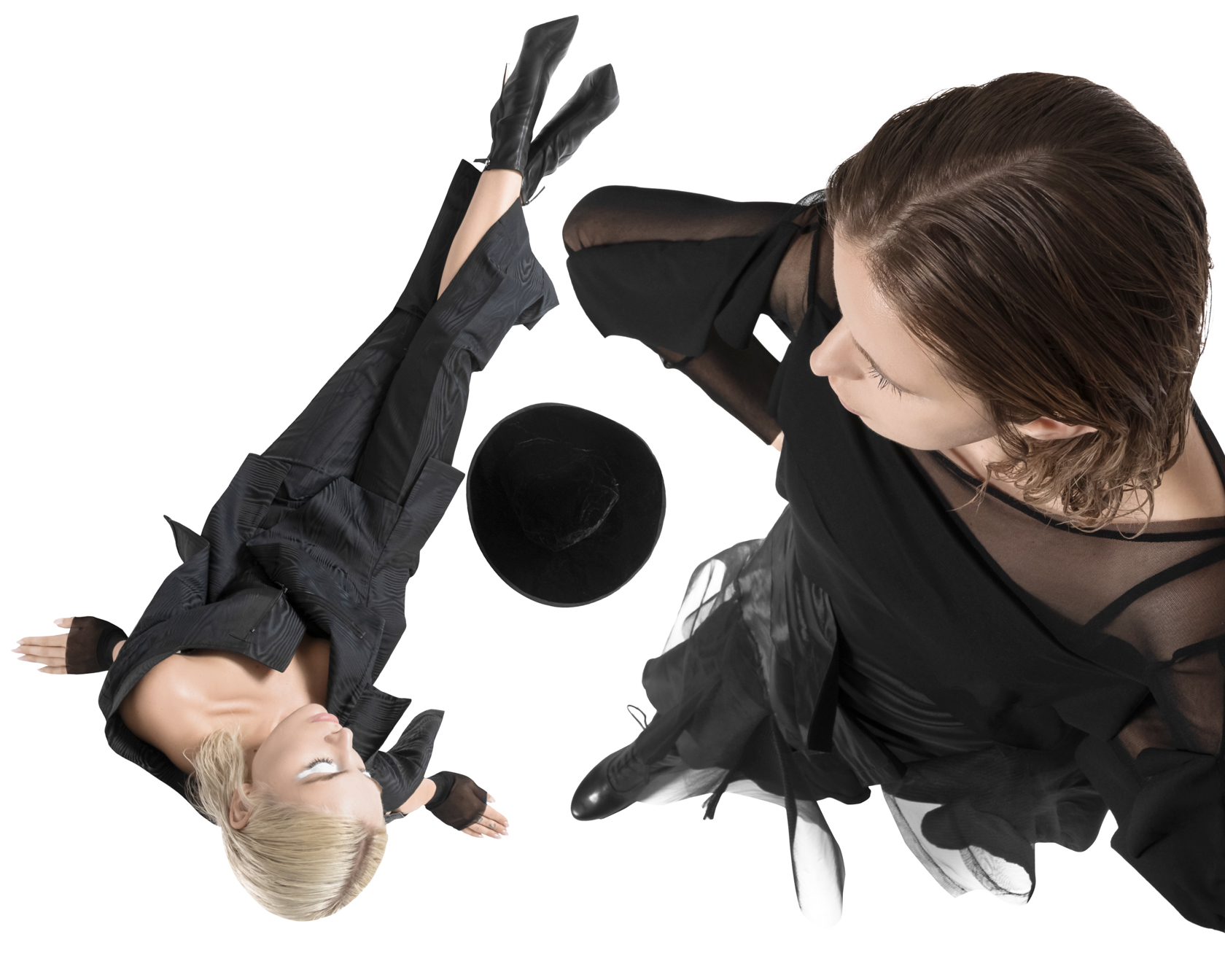 An impression of innovation, a reflection on function and sustainability are instilled within the entire collection, as per the prominence of XDdimension. There are fewer separate pieces, but all of them provide more creativity and freshness.
The big novelty among the current "new normal", and in accordance with the foresight of new trends in the fashion business, is the new XD digital presentation. Every professional buyer will have a possibility to order online via a specific, personalized approach.