The new collection from the Croatian fashion brand XD Xenia Design was influenced by the natural surroundings of the XD Design Centre. The novel, well-thought-out collection for Fall/Winter 2020/21 emulates the anomaly of the forest. The forest look is created by an embossed texture of exclusive fabrics. The almost-couture pieces are made from transparent net onto which 3D feathers and shimmering black, silver and gold threads are added. A crinkled finish on the textile adds volume, and thick jersey of viscous composition perfectly completes the XD look.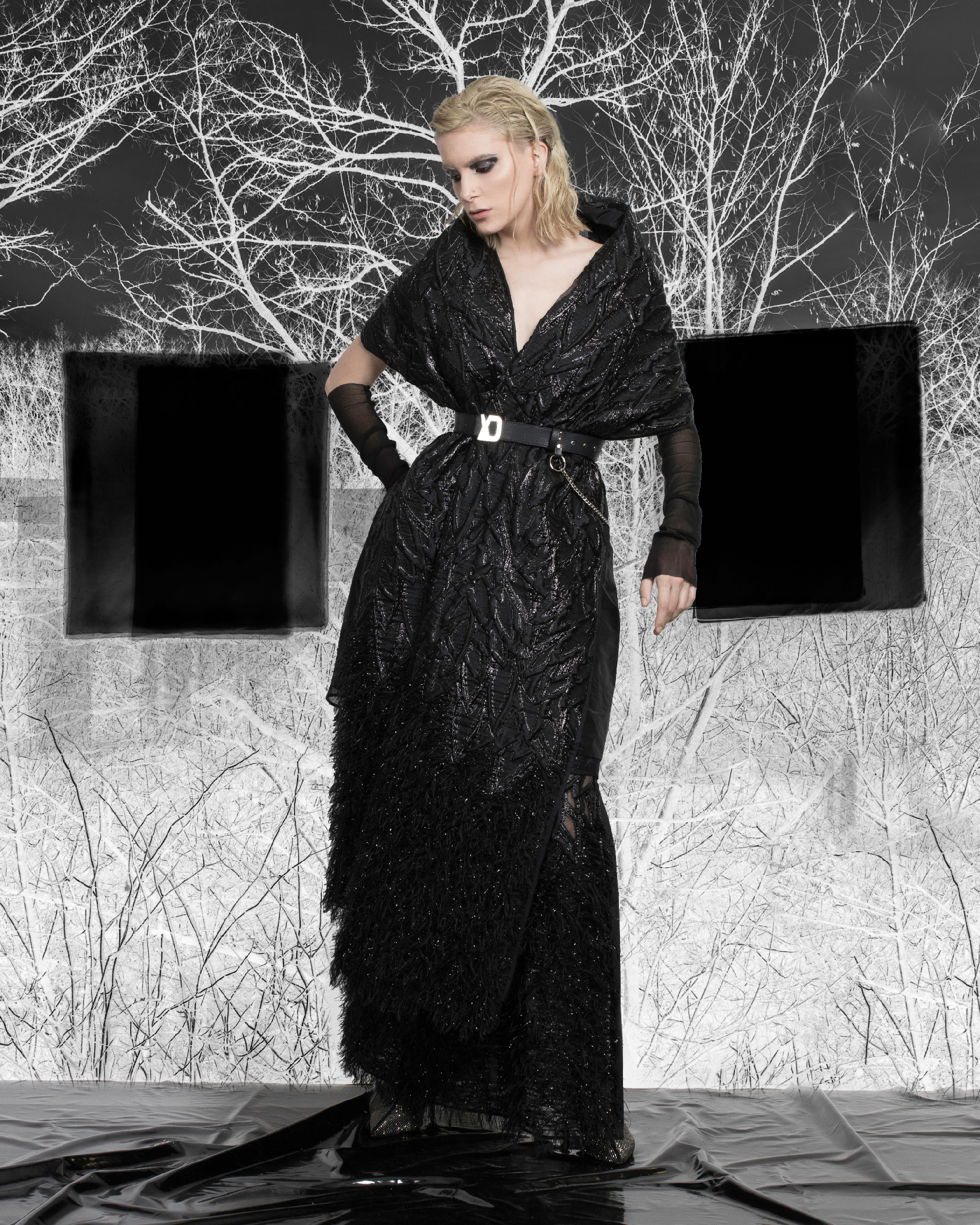 The recognizable XD Dimension is refreshed using an original, inspiring print. This in-house created print was created using a photogram – images of objects created with light reacting on light-sensitive paper, without using a photo-camera. We peeked into the bags and pockets of our XD employees and transferred the discovered items onto the new collection's bags and pockets. This gives a striking and humorous accent in white to a black and asymmetric silhouette. Alongside the photogram, the already cult XD shirts made from a combination of knitwear and taffeta are finished off with a unique digital print, but this time in a trendy forest green colour. Alongside the green, we've used dark blue, beige, and pigeon-grey, mostly in the form of our knitwear tunic – our basic but exceedingly popular piece.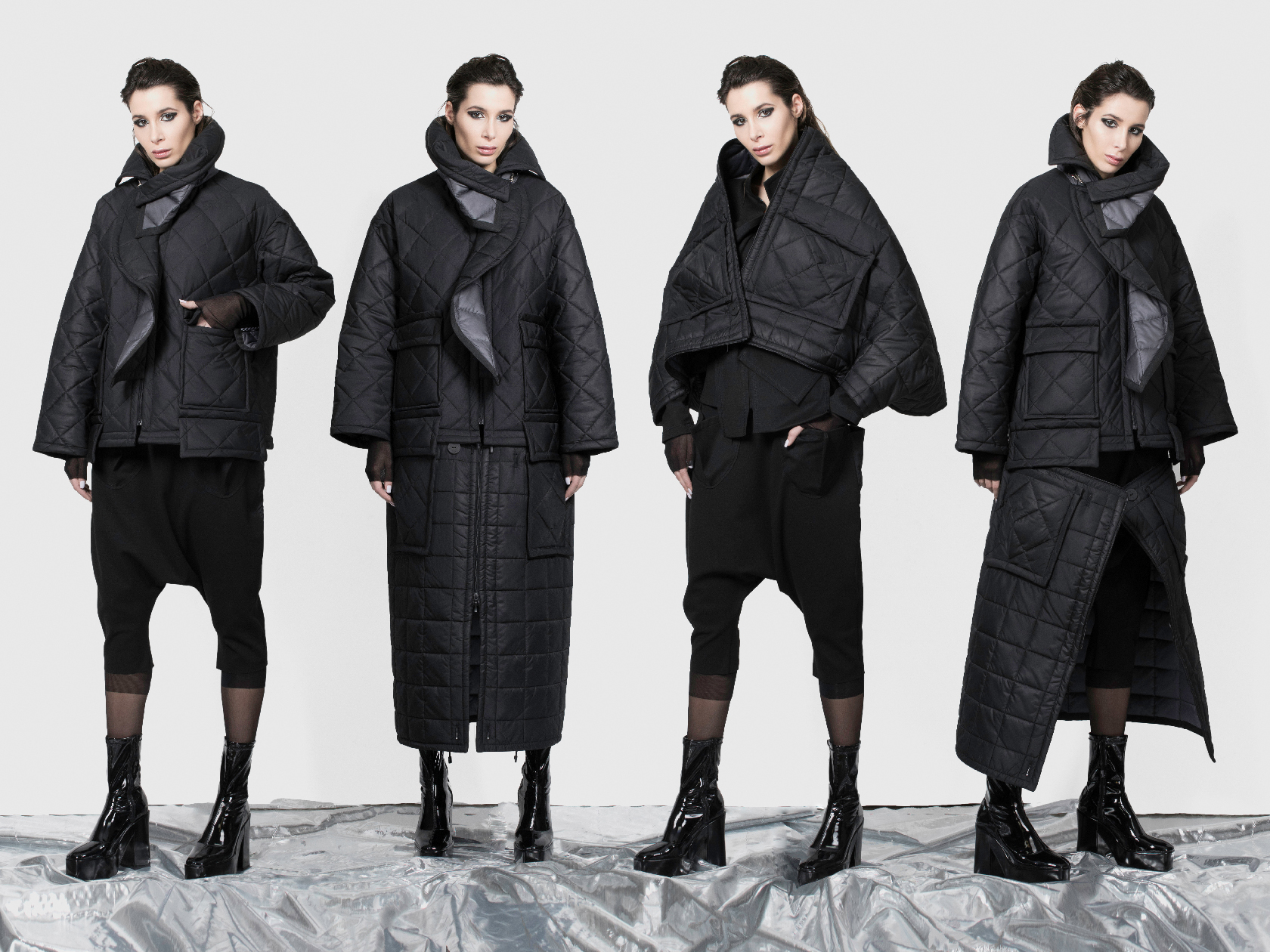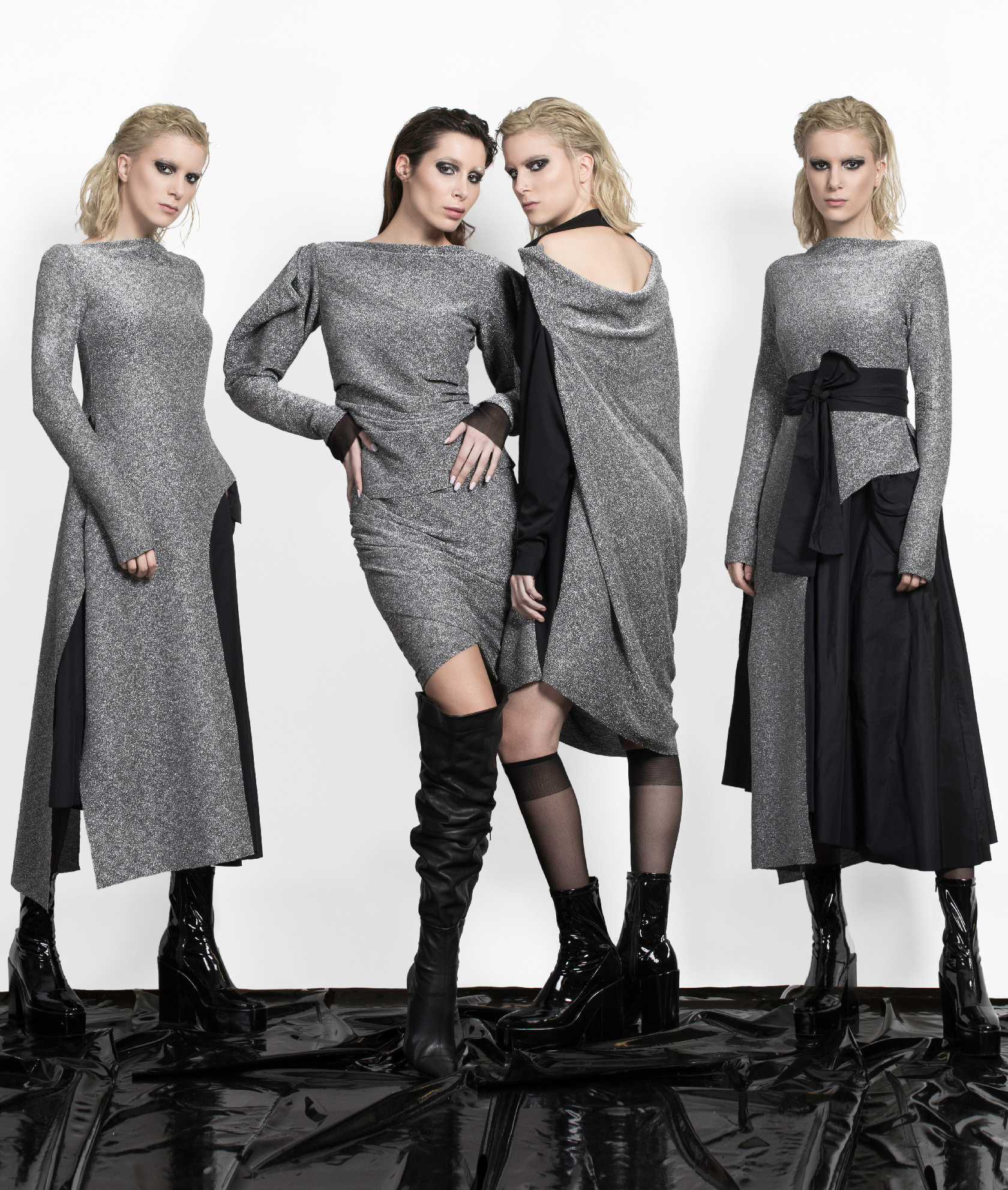 Main focus is given to function: wearability as well as usefulness in creation of different styles for various purposes. Following this idea, the clothing items are made to be multifunctional – adding a zipper on a long coat made for very low temperatures gives it the ability to be turned into a shorter jacket or stola for warmer periods – three in one! Therefore, layering plays a significant role in this collection. In addition, our voluminous XD coats and jackets made from technical, quilted fabrics are crucial pieces of the season. As they require a lot of precaution during the production and design periods, they present a profitable investment that is not subject to trends. The warm and soft materials, often contrasting stretch and non-stretch fabrics in symbiosis, the pieces are cleverly tailored and therefore add accents to feminine, slender silhouette.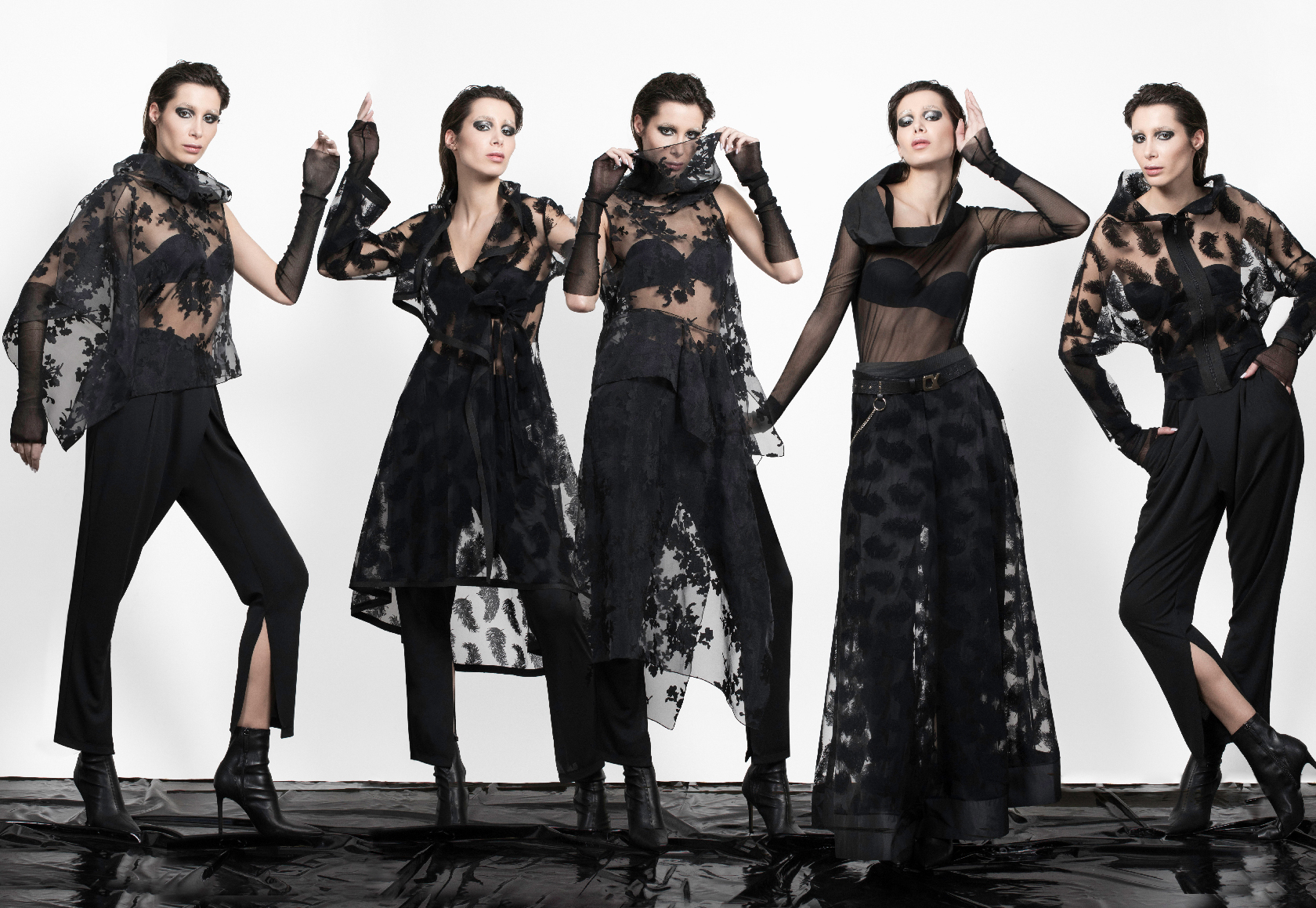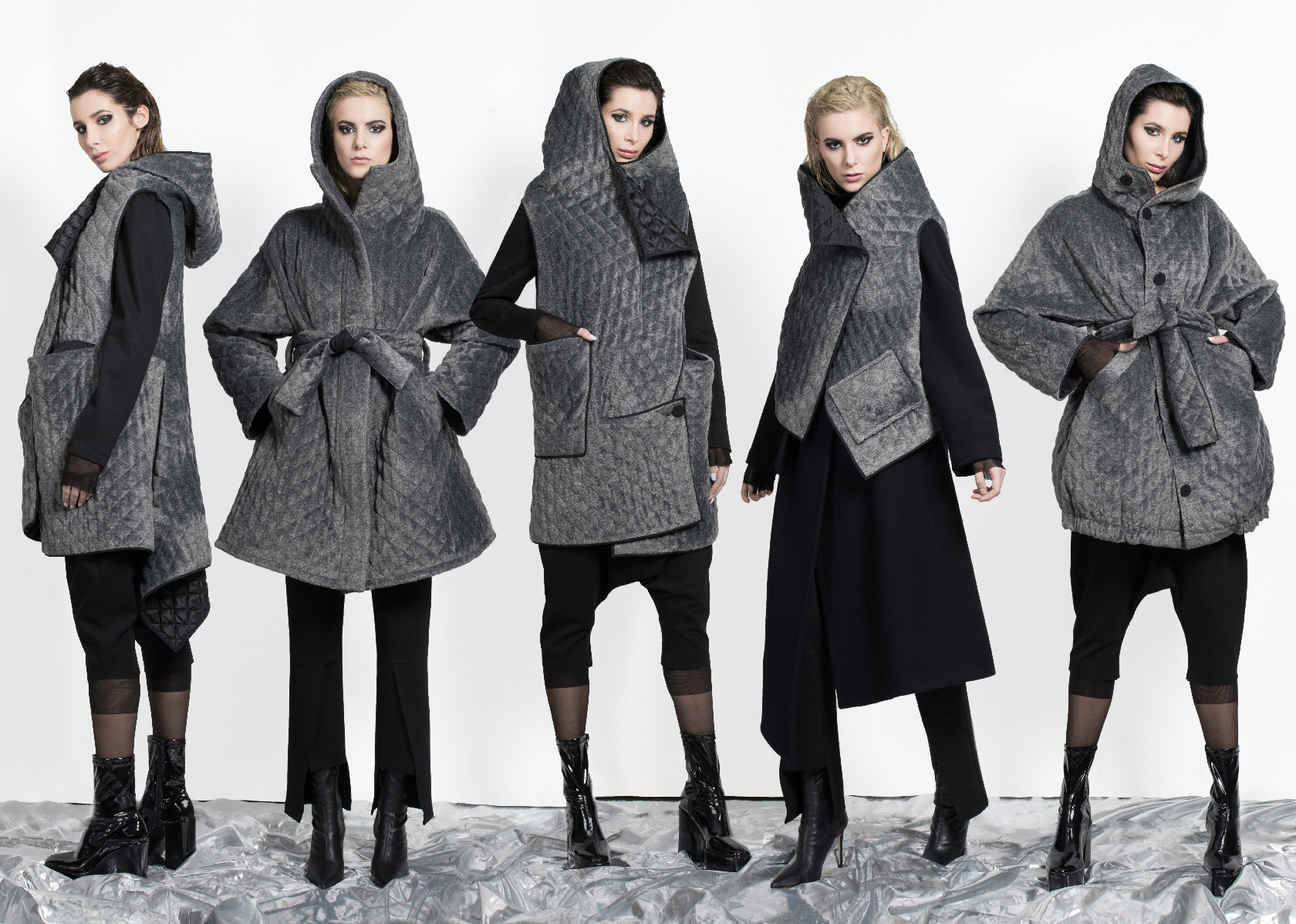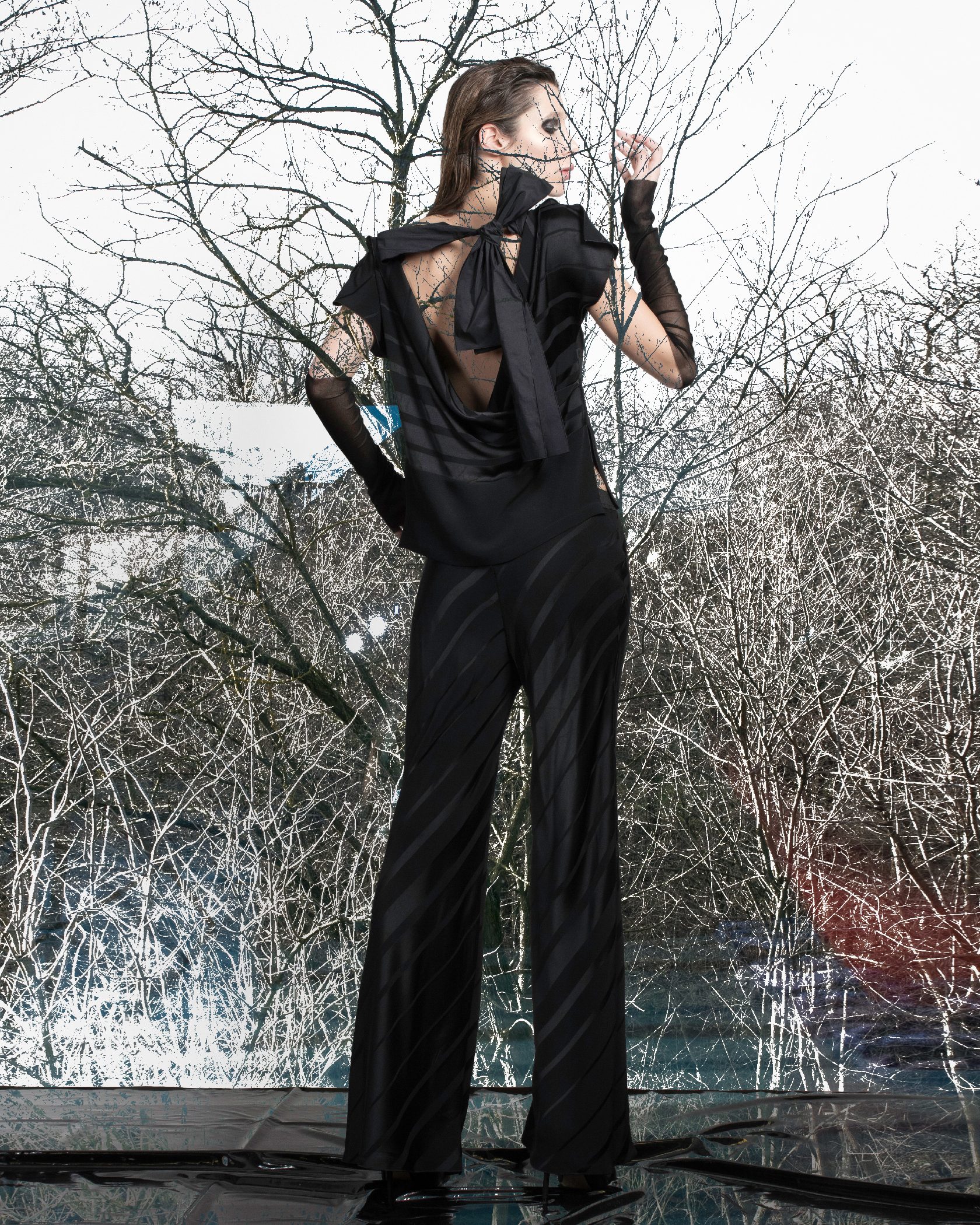 In line with changing environment of the fashion world, this collection is devoid of the fast and short-lived, and is enriched with timeless pieces that will surely become the must-haves of the season.