This December, XD-ers will remember not only this past year but also the 35 that came before – this is how long Xenia Design has existed.
For this occasion, I collected some frequently asked questions I get from people, and for every decade answered one 'what' and 'why' question. And in honor of this half-decade, I want to present my experience and perspective on success, fashion, people, and life to my companions, customers, and those who value my work.
WHAT I LEARNED, WHAT I WOULD LIKE TO FORGET, WHAT I WOULD REPEAT
by Ksenija Vrbanić


What have I learned? That black is the answer. Always.
Every piece of clothing always looks best in black; every female figure looks slimmer and leaves a bigger impression in black clothing. This is why I never compromise and use more colors, despite everyone saying "…and everything is black again…".
In these 35 years of creating, I learned how to listen to others and respect their opinions while all the while being true to myself and following my inner thread. In this case, this inner thread is the color black.
I learned early on that a good opportunity rarely comes, or it comes at 'the wrong time'. It is on you to take it and to use it. I took risks, and I profited with investments: in buying and reconstructing an office building in Čakovec and buying a plot of land needed to expand our business. In the same place where abandoned stables once stood is where our company operates today. Remote, in the woods, while still self-sufficient and self-sustaining. Nothing is permanent, everything passes – this is something I never resisted. On the contrary, I accepted the change and motivated my associates, encouraging both them and myself to learn, develop, and advance. Change is not something to be afraid of, but something to be faced and embraced.
And the most important thing I learned: Love is what moves everything.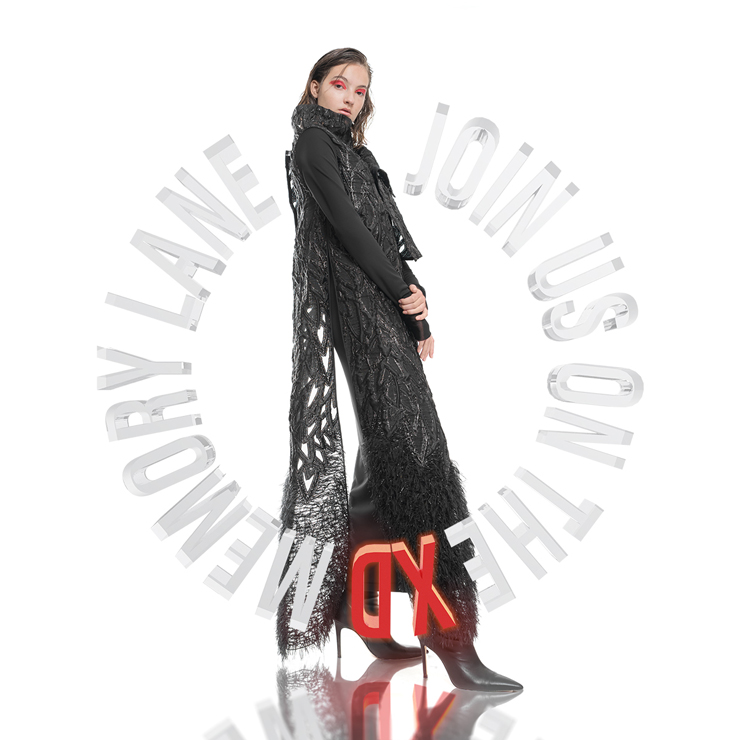 What would I like to forget? Ruffles. Or maybe not?
There are few things I forget, but even those things that I would forget would at some point or other become the trend again. Even the strangest pieces can become desirable and beautiful again.
I remember my mother's blouses with collars that tie into bows – as a girl I used to think they were quite ugly. But here they are today, in fashion once again.
When I was ten years old, my mother wanted me to be dressed nicely and bought me an expensive dress with ruffles. I remember crying out of anger because I had to leave the house wearing that. However, once a nightmare, ruffles got their spot today in the XD collection.
Life, just like fashion, never forgets. Situations that I once saw as dramatic and devastating, I see as reminders and anecdotes today; every single one of them served as a motivation to improve.
The past is precious and should not be lost to oblivion. The only thing one needs to do is forgive.

What would I repeat? Bell bottom pants.
Everything repeats itself, as does fashion. This year I decided to repeat the silhouette of bell bottom pants.
But unlike fashion, I never wanted to go back to the past. I experienced everything deeply and completely, so there was no room for repetition. Once an excellent student, always an excellent student :-D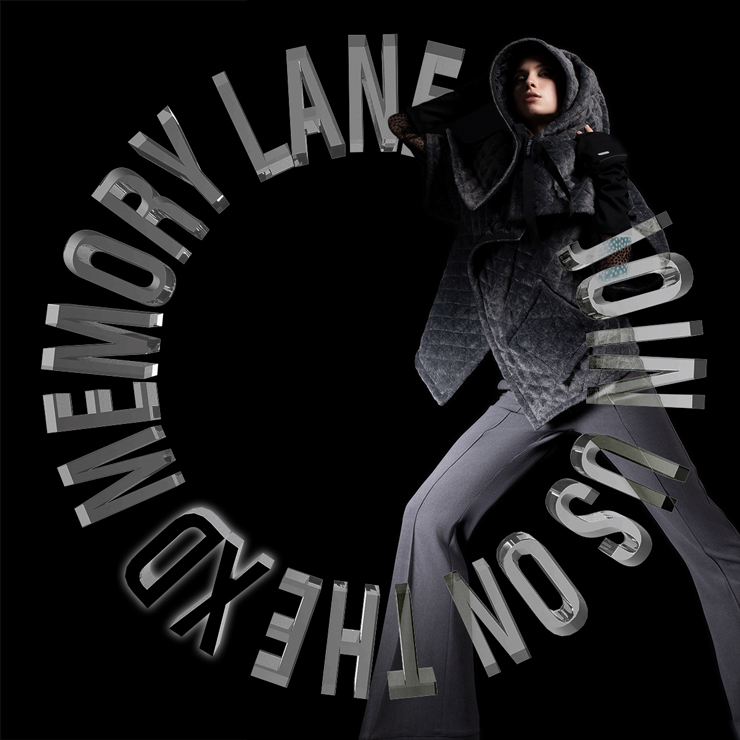 Everything that once was I leave somewhere in the past, and everything that is coming is a challenge and energy that fills me. It is this energy that moves me.