The collection is presented in the form of a digital fashion show filmed in the XD Design Center at Ksajpa in Šenkovec. This place united all phases of the creation of the collection: the place where the idea was conceived, the production of the collection and finally its digital presentation.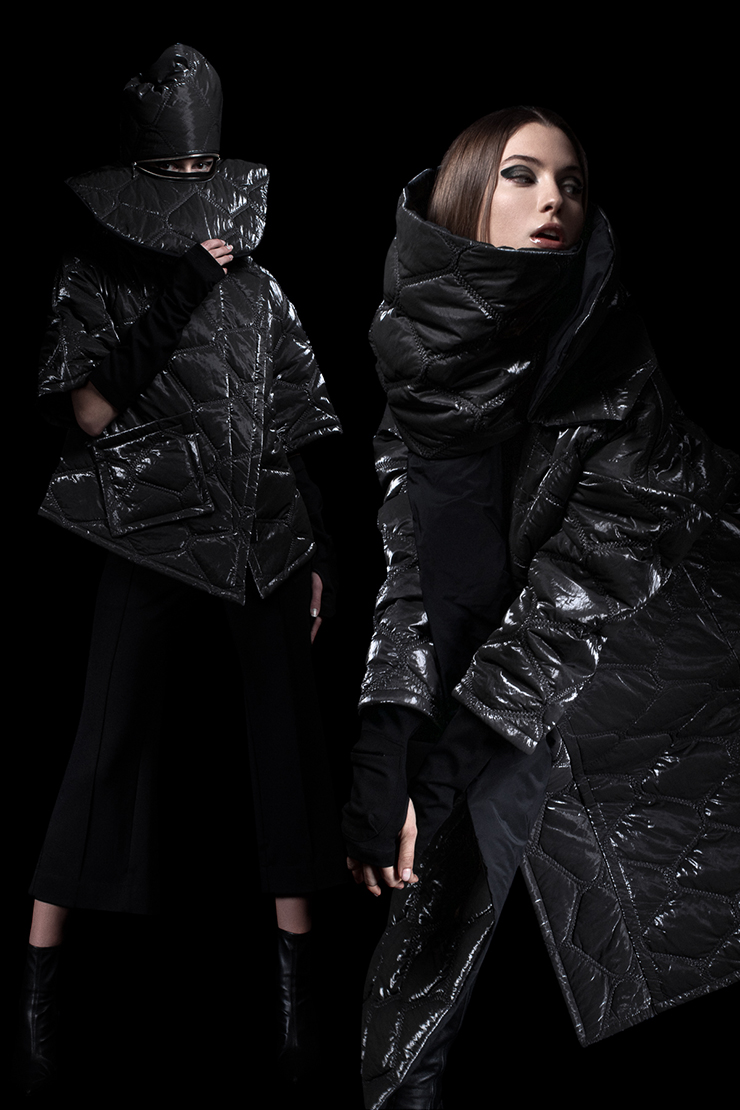 This season, new silhouettes and shapes are presented with a focus on the visual and tactile quality of the material. From oversized coats and high-shine jackets in high-tech materials to fabrics reminiscent of fur or feathers, strong contrasts dominate the entire collection.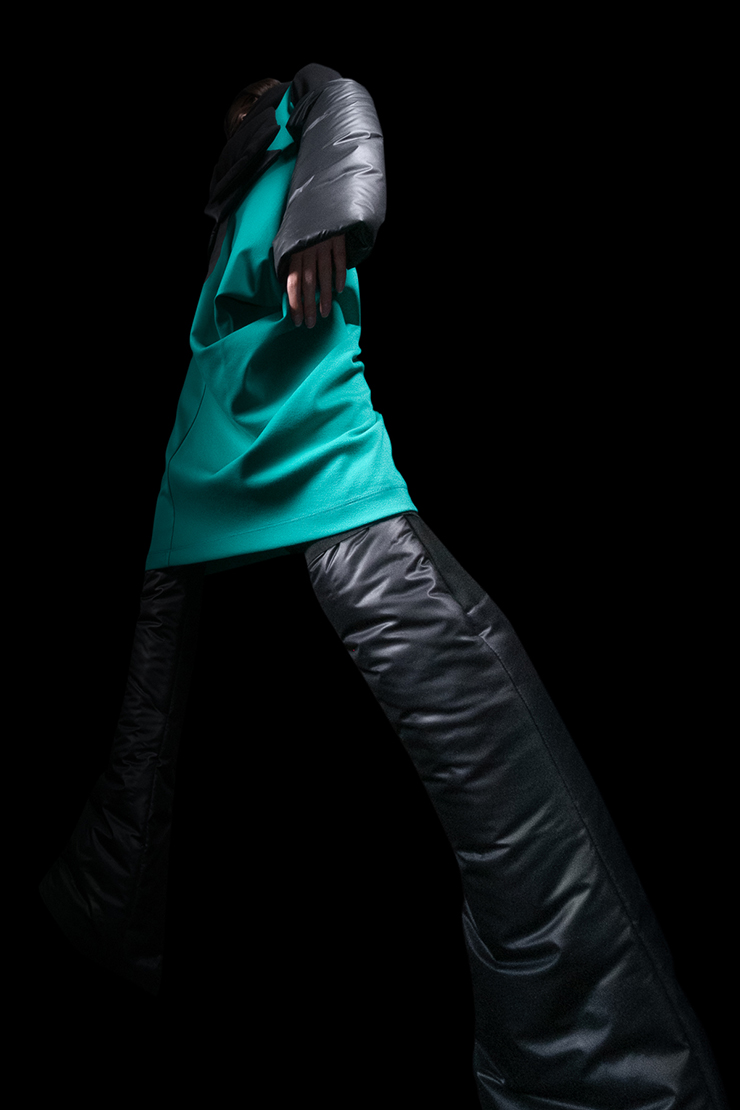 Two contrasting ideas can also be seen in the approach and design of the cuts, from deconstructed pieces that create new shapes in the silhouette to very precise and recognizable classic silhouettes that bring modernity and innovation in some other aspects. Experiments with cuts, asymmetric shapes and strong lines carry the spirit of this brand and make it recognizable.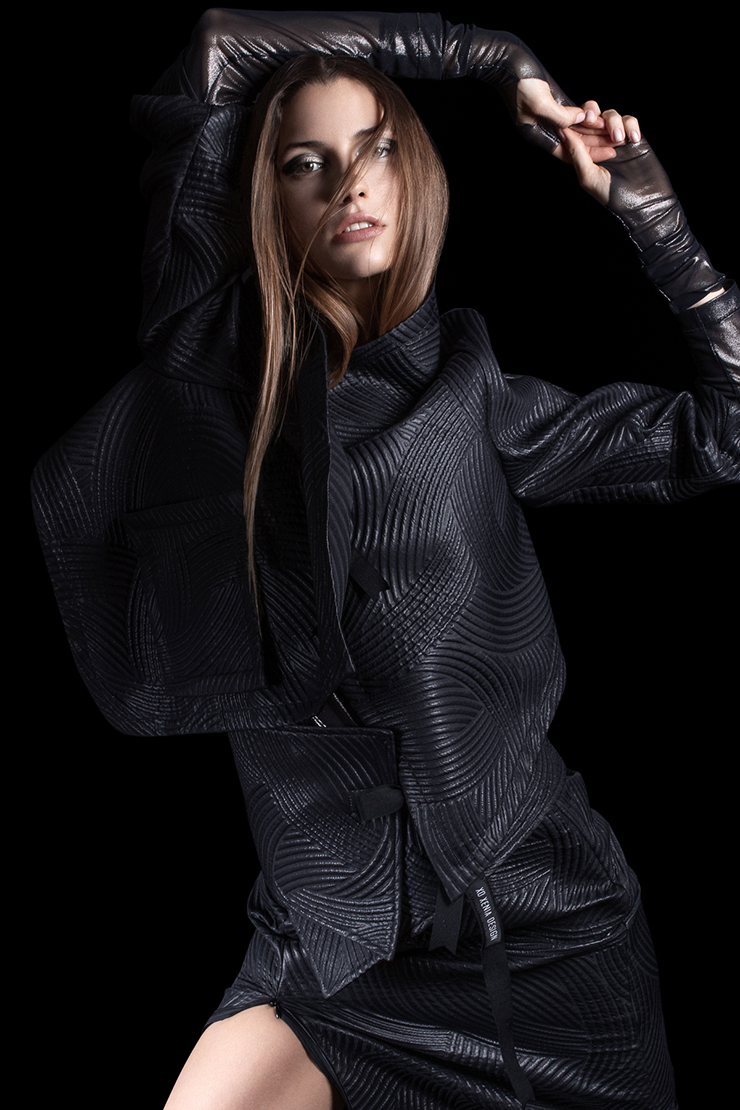 A central theme of the collection is the fusion of different garments into one, creating completely new items with function and esthetic hybrid variations.
In the jackets and coats, the focus is on the construction of the collars, which are often set off from the neck or made in the form of scarves that wrap around the neck or head and close like a cocoon, creating the recognizable XD style. In addition to mesh sleeves, this season sees the introduction of quilted, voluminous accessories for arms and legs. Pockets with a patented zipper have been added to some sleeve styles, making the sleeve multifunctional. Another fashion hybrid in this collection is a voluminous addition for the head that combines a hood, scarf and pocket.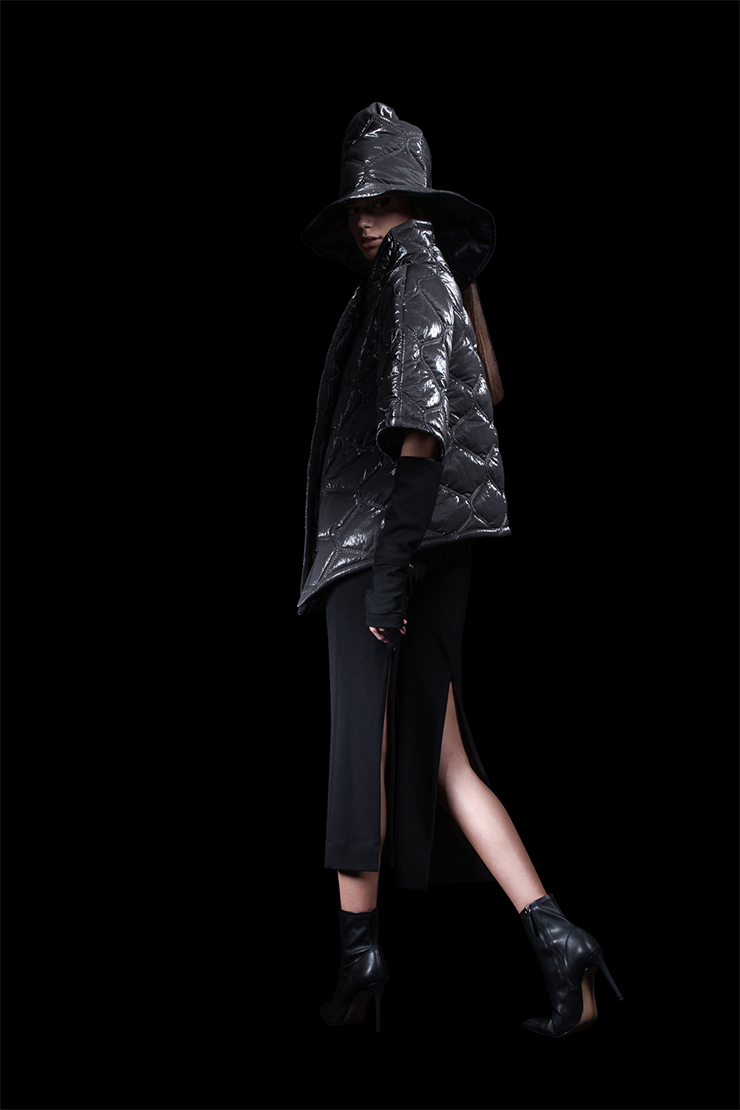 Evening wear is reinterpreted through contrasts between technical, rubberized, stitched, stiff or metallic shiny materials and airy, light and mesh fabrics. The dresses are asymmetrical in length, often with an accent on volume through draping, sometimes in bright colors.
XD PERFORMANCE, the sporty and everyday line, is merged with the main collection this season. This means you'll find premium tops, T-shirts and tights in high-quality materials, with a focus on functionality.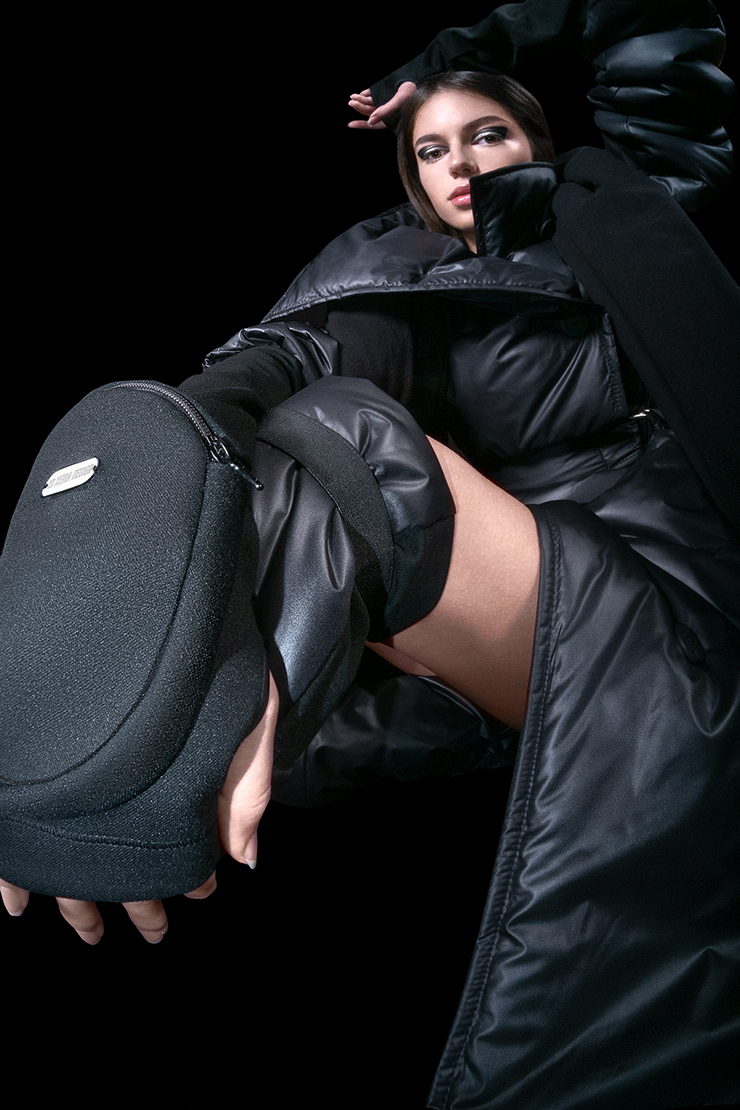 The graphic prints in the collection are divided into two streams - figurative and abstract. The figurative stream consists of a fusion of photography and text, with the text containing a message that raises awareness of global warming in the form of the question - 'do you care?'. The abstract stream is inspired by the spraying and thick application of paint, reminiscent of the painting style of the 1950s. Our logo is printed in subtle monochrome variations using a new technique of 3D printing.
This season's collection also employed the strategy of upcycling, a trend in sustainable fashion. We experimented with models from our rich archive, reinterpreting them and transforming them into contemporary and desirable pieces with a new purpose.